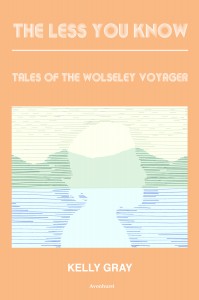 An offbeat and charming account of one mans attempt to motor a tired old workboat to the Black Sea to prove that living large doesn't mean spending large. Without prior experience, no real knowledge and a mindset that is one part Libertarian, two parts Red Green and 100 per cent duffus, the author pushes, pulls and drags his 40 year-old four ton boat through the heart of Europe. Along the way he manages to find a place of quiet in his soul while becoming a growing point of irritation and wonder to both the authorities and the people he meets on Europe's historic rivers.
Cautionary comments:
"Ill advised" – Kustwachcentrum, Nederland.
"?/!" – Royal Yachting Association.
"Stupid and irresponsible" –Wasserschutzpolizei, Deutschland
"A danger to navigation" – Feuerwehr, Wießentherm, Deutschland
"Have you lost your mind?" – Bev Gray
Available in ebook on Amazon.com and launching in print November 21, 2014